Part 1 cover
Illustration by Dietrich Kleffel
Chapter 3
Humanity first discovers the incredible power of the Pyramid Crystal.
Chapter 5
Fully integrated Pyramid Crystal technology allows humanity to take to the heavens.
Part 2 Cover
Chapter 2 & 3
The discovery of the Planet GOD comes with surprises and great sacrifice.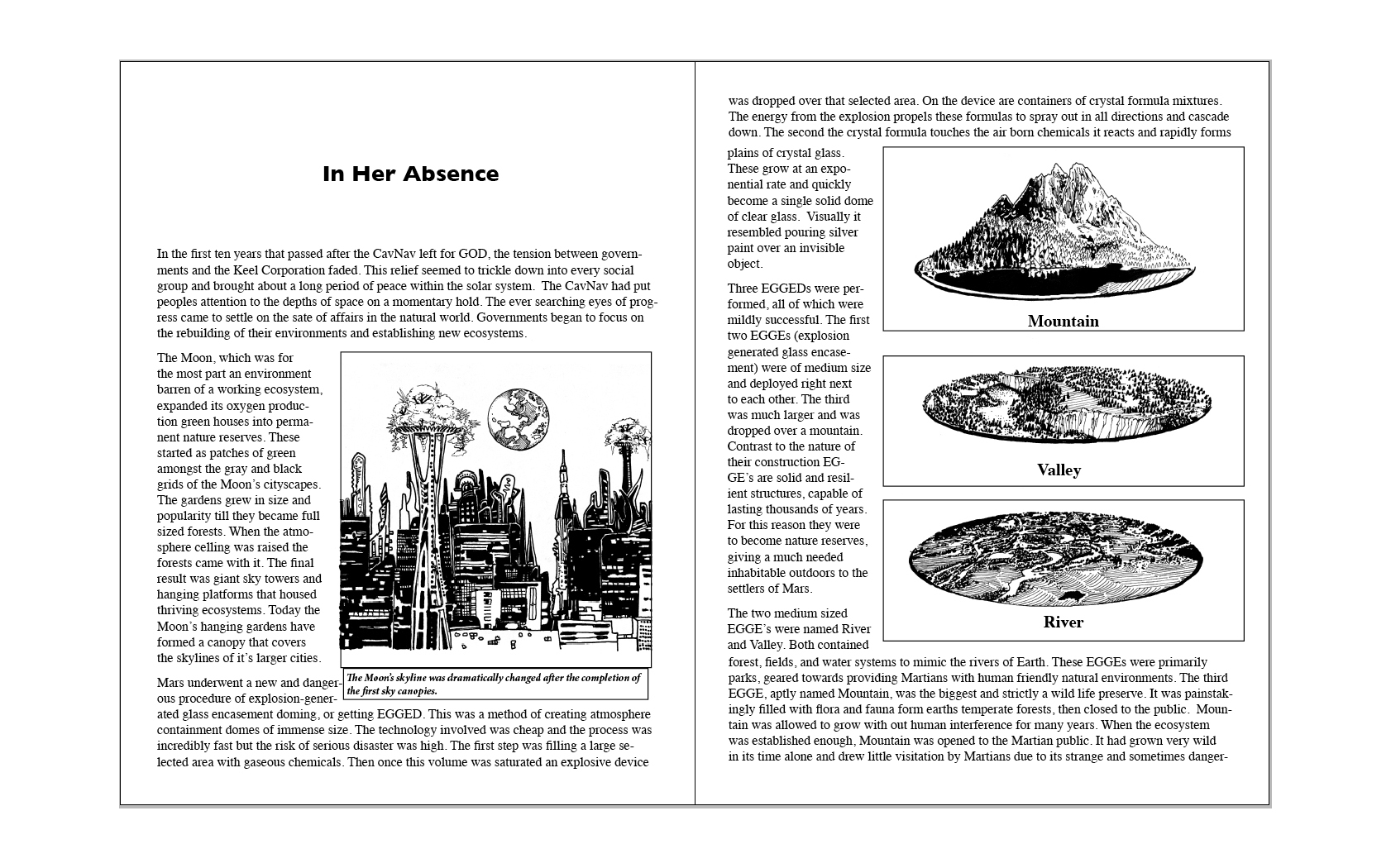 Chapter 8
While the domestic solar systems wait for first contact with GOD society grows and changes.
Part 3 Cover
Chapter 7 & 8
War is unavoidable consequence from the mining of GOD's core.
Chapter 9 & 10
Humanity violently proves it isn't ready for it's own evolution, and exile on GOD becomes a beacon for the lost.